Single unit, Multiple unit and Master franchise territories available
Smoothie Factory is a leader in today's juice bar industry with franchises in over 20 countries around the world making us the fastest growing international juice bar brand. In fact, you might be surprised where in the world you'll find us. We believe in the simple concept of providing guests with reasonably priced real fruit smoothies, authentic frozen yogurt, freshly squeezed juices, juice cleanse program, and healthy lite foods served quickly in attractive, clean, pleasant surroundings every day.
Perhaps the most impressive trait the Smoothie factory possesses is our desire to continually enhance our franchising system, interior design and brand image. The result has been a solid, unbroken track record of success, and a company successfully expanding in international markets where guests are increasingly embracing healthy lifestyles. An unparalleled blend of vision and quality healthy product offerings, Smoothie factory is a franchise opportunity that's just right for forward-thinking entrepreneurs like you.
Key highlights of a Smoothie Factory Master Franchise
Business model:
Our proven business model and system of operations is based on over 20 years of experience. While Smoothie Factory offers six core products (smoothies, frozen yogurt, juices, healthy lite foods, juice cleanse program, superfood bowls), we recognize that no two markets are exactly the same. As such, we work with our master franchise partners closely to develop menus specific to the dynamics of their market.
Flexible store designs:
Smoothie Factory offers flexible store designs providing a wide range of possible venues to locate. Our store sizes vary anywhere from 25 square meters to 110 square meters or more and are categorized as either a Kiosk, Express, or Traditional store.
Core products:
Real fruit smoothies: Smoothie Factory uses real whole fruits without concentrates, purees, syrups, or preservatives. Real blueberries, raspberries, strawberries, kiwi, mango, etc. It is a high quality, nutritious product. The proof is our richer colors, added fiber, nutrients, and more authentic fruit flavor.
Authentic frozen yogurt: Our frozen yogurt recipe is made with real milk and real nonfat yogurt. Our distinct flavors and daily fresh cut fruit topping are specifically designed to harmonize with the signature Smoothie Factory yogurt tang and offer an incredibly refreshing taste. Choose from 6 rotating flavors and 36 yogurt toppings daily.
100% fresh squeezed juices: Handcrafted cold-pressed natural juices are made to order using only fresh fruits and vegetables. Our juice is 100% freshly-squeezed to provide the best possible flavor and ensure each juice is alive with enzymes, nutrients and vitamins. Our juices are never heat treated and sugar and water are never added.
Healthy lite foods:
The road to healthy eating is easy with delicious healthy options from Smoothie Factory – all 500 calories or less. Choose from fresh salads, warm wraps, fruit cups, protein & energy balls, and more – all 500 calories or less.
Juice cleanse program:
Smoothie Factory offers five different juice cleanses to help our guests flush out toxins, replenish essential nutrients, and give their digestive system a break and back in balance. The cleanses are selected based on specific needs and goals and are aimed at improving health, weight loss, better digestion, mood and appearance.
Superfood Bowls:
Begin with a base of either acai, pitaya, yogurt or oatmeal. Other fruits are layered on top and crunch is added in form of seeds, granola, or nuts. Superfoods are nutrient rich ingredients known for their health benefits that increase energy, vitality and may help with medical conditions.
Low start-up:
Without sacrificing quality or aesthetics, Smoothie Factory aggressively finds the lowest price on all items. We accept no rebates or mark-ups on any items at any time. Master Franchise owners are free to buy identical items through outside vendors if they can find better pricing.
Royalty:
At 1.5% - 2.0% for Master Franchisees, it's one of the lowest royalties in the industry. Unit Franchises range from 3%-4% depending on number of units.
Initial & Ongoing Support: Our initial and ongoing support sets Smoothie Factory apart from other brands. Our international support team helps master franchise partners track key performance indicators, solve operational challenges, boost performance, and much more.
Training:
Our comprehensive training begins the day a Master Franchisee comes on board and includes initial franchise training in the Master Franchisee's territory.
Franchisee Satisfaction:
The true measure of success for any franchisor is the happiness of their franchise owners. When you take the time to speak to our franchisees you'll see what really sets Smoothie Factory apart!
As a Master Franchisee, you own an exclusive territory which allows you to receive franchise fees from franchises sold in the territory, as well as ongoing royalties from franchisees that you support in your territory.
This opportunity is for those who want an expanded role beyond single or multi-store developments as well as a larger income potential through sub-franchising. Single and multiple unit franchisees receive protected area around their specific location(s).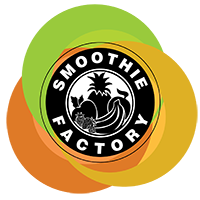 Smoothie Factory Franchise Profile
| | |
| --- | --- |
| Investment Range: | $200,000 plus |
| Liquid Capital Required: | $300,000 |
| Number of Units: | 50 |
| In Business Since: | 1994 |
Comprehensive training in franchisee's region
Contact us and receive our information kit: